English cuisine – dishes, recipes, features
To this day, the cuisine of England has well preserved and brought to life many traditional dishes based on meat, vegetables, cereals and fish. A characteristic feature of English cuisine is conservative cooking. The British cook practically without hot spices and sauces, and if they use seasonings for dishes, these are most often a variety of sour, hot and other spices, which are served in bottles and used after the dish is ready.
Traditional English cuisine
The cuisine of England can boast a large selection of cold snacks, the most popular of which are, of course, sandwiches, in particular the traditional triangular ones. Soups are served quite rarely. The British prefer puree soup or broth as a first course. To prepare meat dishes, traditional English cuisine uses almost all types of meat – veal, beef, pork, lamb. England is perhaps the only country in which so much honor is given to the roasted thigh of a bull, which is food for aristocrats. The meat can be baked whole, rare, or cut into steaks and fried in a frying pan. The meat is usually not cooked until fully cooked.
Baked vegetables (usually potatoes), gravy, pickles, and all kinds of sauces, most often tomato, can be served as a side dish for meat dishes.
Mint sauce, which is a mixture of water, sugar, wine vinegar and finely chopped mint leaves, is also widely popular. Favorite national dishes are without a doubt steak and roast beef.
Real roast beef has a crispy crust on top, while the inside should remain juicy and pink.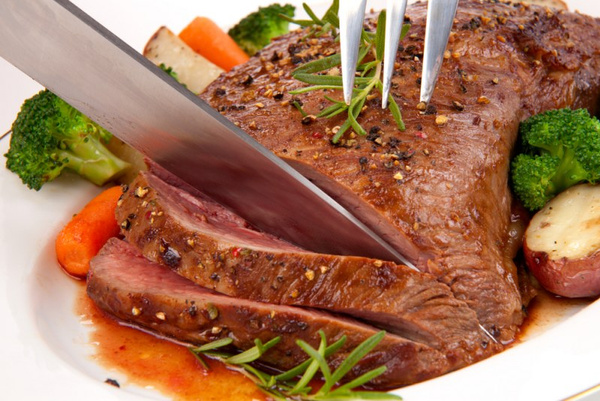 Pork pies, leg of lamb, kidney pate, etc. are also popular. In addition to meat, an important place in the British diet belongs to fish – cod and smoked herring. Salmon and kakana are cooked very tasty.
The most preferred seafood by the British are squid and lobster.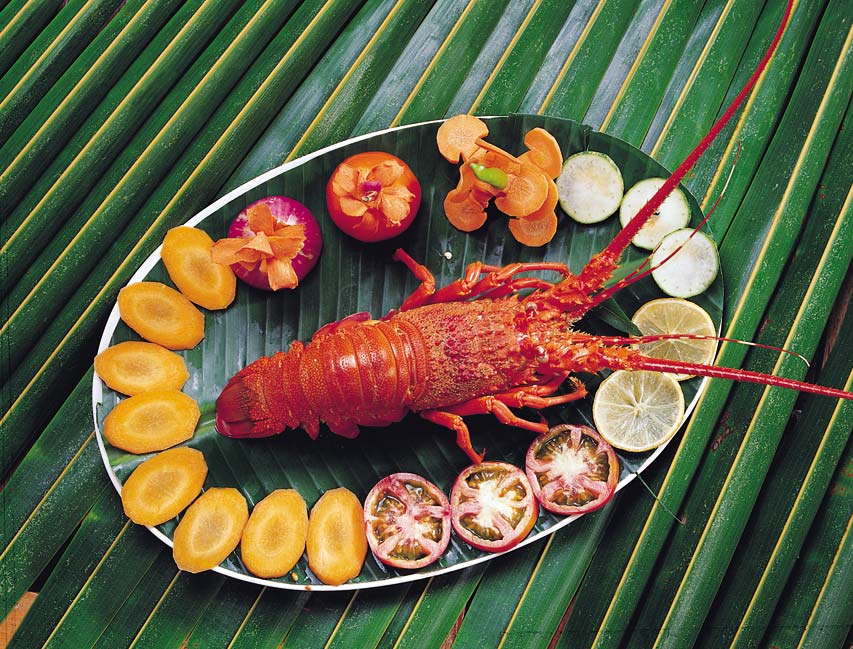 Among other things, such traditional dishes as potato casseroles with lamb, minced beef or fish, roasts and puddings are popular; the latter are even considered the hallmark of Great Britain. Basically, two types of puddings are prepared: unsweetened (vegetable, meat and cereal), which replace the main course, and sweet, which are served as dessert. Some traditional English dishes are served only on holidays. The most popular of these dishes is Christmas plumpudding, which is made from bread crumbs, lard, raisins, flour, eggs, sugar and all kinds of spices.
Immediately before serving, the pudding is doused with rum, set on fire and placed on the table in a flaming state. In addition, traditional holiday dishes include turkey stuffed with a side dish of vegetables, sausages and potatoes for Guy Fawkes Day and cross buns for Easter.
Drinks in English cuisine
The British prefer tea as their main drink, which they drink up to 6 times a day. A certain time of day has its own type of tea, as well as its own tea drinking traditions. It is customary to serve milk with sweets for tea. English baked goods, including sponge cakes, muffins, saffron buns and biscuits, are popular far beyond the UK. The British prefer to drink beer – porter and black ale – as alcoholic drinks. Beer from barrels is especially valuable. Of the stronger alcohol, the British drink rum, gin, whiskey and port. In their diet, the British follow the same tradition as in other matters. Traditionally, an Englishman's day begins with morning tea or juice, which is most often served in bed. At 7-8 am, the first breakfast is traditionally served with scrambled eggs and bacon or oatmeal with toast and orange marmalade. Breakfast must be washed down with plenty of tea. Many English people stick to the same breakfast every day. At half past one, a more hearty second breakfast (lunch) is served, the menu of which usually includes roast with a vegetable side dish, dessert, rice with milk, pudding or fluffy cheese. At 5-6 pm there is a traditional tea party with a cake or cookies. At 7-8 pm – lunch (dinner). English families from the northern or central regions may have a big tea instead of lunch. The cakes are usually accompanied by smoked herring, cold meat, sandwiches, salad, and sometimes a hot dish. However, families with more conservative views remain faithful to the traditional dinner, consisting of soup or a light snack, stir-fry with vegetables and dessert. The most common dessert is fresh fruit, as well as fruit and berry shores with cream or ice cream. The most popular fruit is the apple. Plums, oranges, grapes, lemons, almonds, dates and other nuts are used in making cakes. As usual desserts, dried fruit compotes with tea and cream are served.
English food and Scottish cuisine
English cuisine would be incomplete without its component – Scottish cuisine. In their fundamentals they are very similar, and if they differ in some way, it is insignificant. One of the popular national dishes of Scotland is porridge – thin oatmeal. It is usually served for breakfast. There are many known recipes for making porridge, which are passed down from generation to generation. Like the English, the Scots prefer puddings, especially white, which is a mixture of onions, lard and oatmeal, and black, blood pudding. Sweet Scottish pudding is usually prepared for the holidays. Just like the English, the Scots prefer tea, and whiskey among strong alcoholic drinks. It is worth noting that, compared to the British, the Scots consume more of all kinds of cereals, which are served mainly in the form of porridges. Quite often, sweetened milk wheat porridge or cereal porridge is served for breakfast. The Scots also surpassed the British in consuming soups. Soups are mainly prepared with meat, cabbage, potatoes, cereals and fish. One of the national dishes of Scotland is veal tripe cooked with oatmeal and well seasoned with pepper and onions. In addition, there are a great many Scottish national recipes for roasts with a side dish of fresh peas or potatoes. A traditional holiday dish is goose or chicken stuffed with oatmeal and chopped offal.
Original: http://ecodiet.ru/recepty/anglijskaya_kuhnya.html
In cooking, the British are as committed to tradition as in many other things related to everyday life.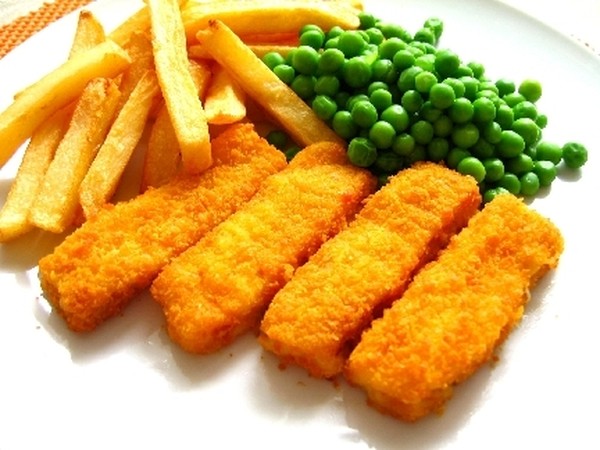 An Englishman's day usually begins with morning tea or orange juice, which is drunk in bed. The first breakfast is usually scrambled eggs and bacon (it should not be too fatty), oatmeal (porridge) and toast with orange jam. Some people prefer fried herring, sausages or kidneys to scrambled eggs. All this is washed down with plenty of tea. The peculiarity of English cuisine is that many Englishmen are faithful to the same breakfast every day.
Lunch, or second breakfast, is served at half past one. Its menu most often includes a roast (always with fried potatoes and green vegetables), dessert, pudding, rice with milk, and sometimes fluffy cheese, which is eaten not only with bread, but also with special biscuits and butter.
Some families (especially in the central and northern regions) have a big tea instead of lunch. Sandwiches, smoked herring or cold meat, salad, and sometimes a hot dish are added to the cakes. But more conservative families look at such a substitution with disdain and remain faithful to a good lunch, which consists of a light appetizer or soup, fried meat (always with potatoes and herbs) and dessert.
The traditional nature of cooking, however, does not conflict with its diversity and attractiveness. Many people like the English way of frying natural meat dishes: steaks, languettes, roast beef, as a rule, are not fried until fully cooked. A beefsteak in English is definitely a rare steak.
The British consume a lot of meat, and a wide variety of it (excluding fatty pork). Dishes made from minced meat are not popular. The meat is served with various sauces, marinades, most often tomato sauce and pickles. Mint sauce is very common, which is a well-infused mixture of finely chopped mint leaves, water, sugar and wine vinegar.
Only vegetables and potatoes are offered as a side dish. The range of vegetables in English cuisine is very limited compared to the cuisines of other countries. The most common are turnips and cabbage, as well as onions, carrots, green salads, potatoes, and all kinds of greens (dill, parsley, celery, etc.). Capers are often used.
The British are very supportive of all kinds of sandwiches and canapés – but not with sausages and sausages.
Among the first courses, the palm belongs to broths and puree soups. Egg dishes are traditional. The British love soft-boiled eggs, omelettes with cheese, ham, bacon, and natural scrambled eggs. Toast – toasted white bread is always served at the table; toast fried in butter with grated cheese is especially popular. Bread – wheat and rye – is consumed in small quantities. It is replaced by potatoes cooked in English.
Fresh fruits, fruit and berry shores with cream and ice cream are widely used as desserts. The most common fruit is apples. Pie with them is a national dish. Grapes, lemons, oranges, plums, dates, almonds and other nuts are used to make cakes. Common desserts are compotes of dried fruits with cream and tea.
And tea drinking in England is more than a habit.