Phil Collins (born Phil Collins, full name Philip David Charles Collins) was born on January 30, 1951 in London. His passion for music manifested itself in his life from childhood, and he began his singing career in London musicals as a singing actor. In 1970, Phil was accepted into the newly organized group "Genesis" as a drummer, and in 1974 he became its vocalist.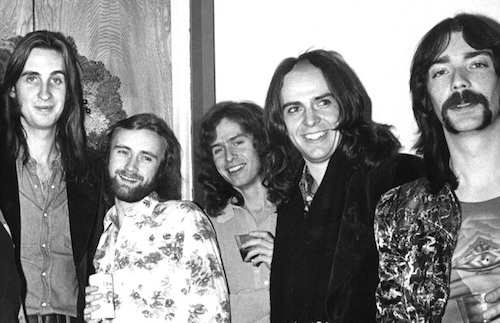 In 1981, he began his career as a solo singer. The first single he released, "In the Air Tonight," took second place in the charts (later this song became a kind of calling card for Collins), and his first album, "Face Value," became more popular than the albums of the group that included he began his creative life. From 1984 to 1990, 13 of his compositions occupied the top lines of the charts, and all his albums sold with great success. Since 1981, Phil Collins' solo recordings have sold over one hundred million copies. He received a Grammy Award 7 times and an Oscar once. In 1990 he made a world tour, giving 127 concerts in 16 countries in 9 months. He also starred in films, the most famous of which was "Buster" (1988). In 2011, Phil announced the end of his musical career in order to devote himself entirely to his family. He is also known for his charitable work, for which he received the rank of lieutenant and the Queen Victoria Order. In the fall of 2016, Phil Collins announced his return to the stage – in the summer of 2017, he gave several concerts in London, Cologne and Paris as part of a concert tour.
Phil Collins' contributions to rock music
AI generated

Phil Collins is a highly influential and accomplished musician known for his significant contributions to rock music. Here are some key aspects of his impact:

Genesis Drummer and Vocalist

Collins initially gained fame as the drummer and backing vocalist for the progressive rock band Genesis. He joined the band in 1970 and became the lead vocalist after Peter Gabriel's departure in 1975.
His drumming skills were a crucial part of Genesis' sound, characterized by intricate rhythms and innovative use of percussion.

Solo Career

Collins enjoyed tremendous success as a solo artist, starting with his debut solo album, "Face Value" (1981). The album featured the hit single "In the Air Tonight," which showcased his distinctive voice and emotional delivery.
His subsequent solo albums, including "Hello, I Must Be Going!" (1982) and "No Jacket Required" (1985), produced numerous chart-topping hits, such as "Against All Odds," "One More Night," and "Sussudio."

Drumming Style

Collins' drumming style is often recognized for its precision, technical skill, and distinctive sound. His use of gated reverb on the drums, as heard in "In the Air Tonight," became iconic and has been widely imitated in the music industry.

Innovations in Sound Production

Collins was at the forefront of utilizing emerging technologies in music production during the 1980s. His work often incorporated drum machines and electronic elements, contributing to the evolution of the pop and rock sound of that era.

Live Performances

Collins is known for his energetic and captivating live performances. Whether as part of Genesis or as a solo artist, he has consistently delivered engaging shows that highlight his versatility as a musician.

Film Soundtracks

Collins has contributed to several film soundtracks, further expanding his influence. One notable example is his work on the soundtrack for Disney's "Tarzan" (1999), for which he received an Academy Award for Best Original Song for "You'll Be in My Heart."

Philanthropy

Beyond his musical contributions, Collins has been involved in various philanthropic endeavors. His charitable work includes supporting organizations such as the Prince's Trust, which aids young people in the UK.
In summary, Phil Collins has left an indelible mark on rock music through his roles as a drummer, vocalist, songwriter, and solo artist. His impact extends beyond his musical talents, encompassing innovations in sound production and a lasting influence on the rock and pop genres.